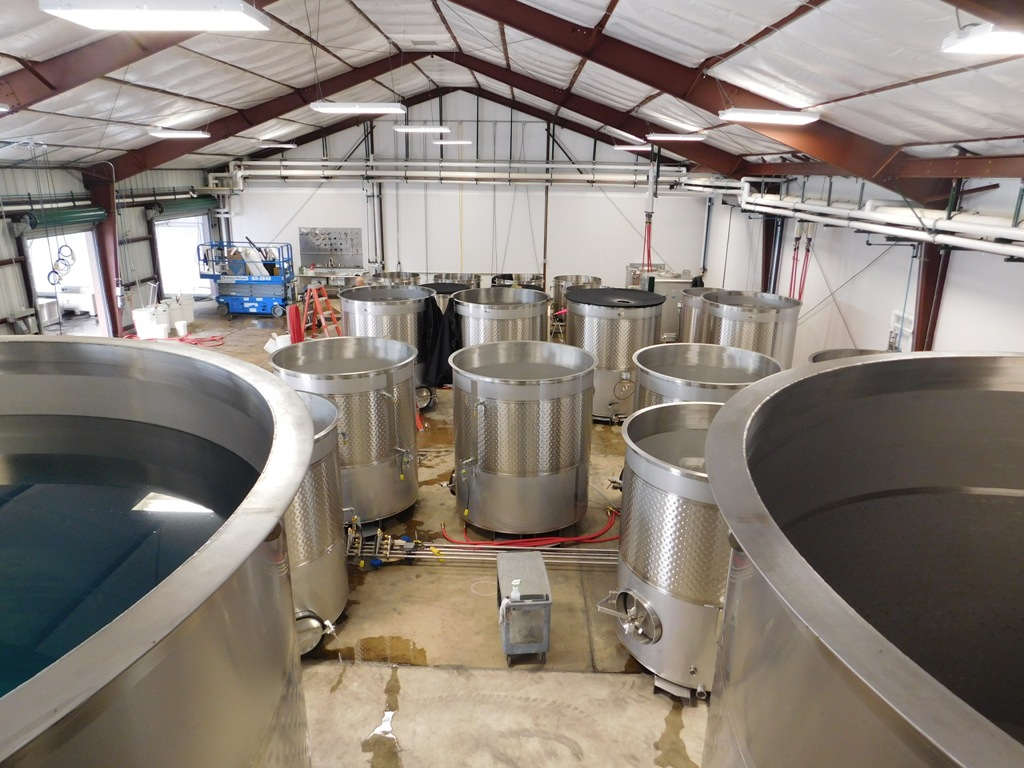 Our state-of-the-art winery was constructed in 2015 and is the most modern and high-tech custom crush facility in the area. We have planned for growth, and the overall capacity for the facility has been designed to meet the needs of Southern Oregon's growing wine industry for years to come.
For Red vinification we have the capability of running lot sizes ranging from 1 ton fermentation bins to 10 ton stainless steel jacketed fermenters.
For Whites and Rosés lot sizes can range from barrel fermentation to 3,200 gallon stainless steel fermenters.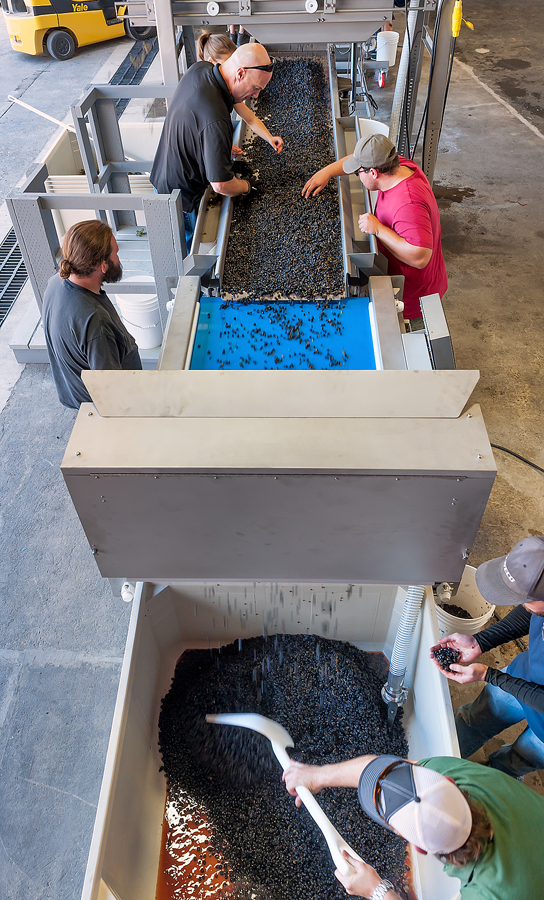 Our facility is equipped with some of the best equipment available to ensure your grapes are processed with care and precision, including:
Scharfenberger: De-stemmer and sorting tables (both pre and post de-stemming)
Over 30 open and closed top, stainless steel, jacketed fermenters ranging from 2 ton to 10 ton capacity
Fully appointed state-of-the-art wine laboratory
Fully automated state-of-the-art temperature control system for maximum control and fermentation management
High-tech software system for data management and quality control
Entire facility is secure with alarms and cameras
WECO Optical Sorter, like the one shown below: