Last night we had an open house to show off our nearly complete winery. Friends, family, wine industry representatives, and anyone who helped with the project was invited to see how much hard work and dedication has been put into this project. It was a huge success with several hundred people attending and enjoying food, wine, and live music while touring the state-of-the-art facility.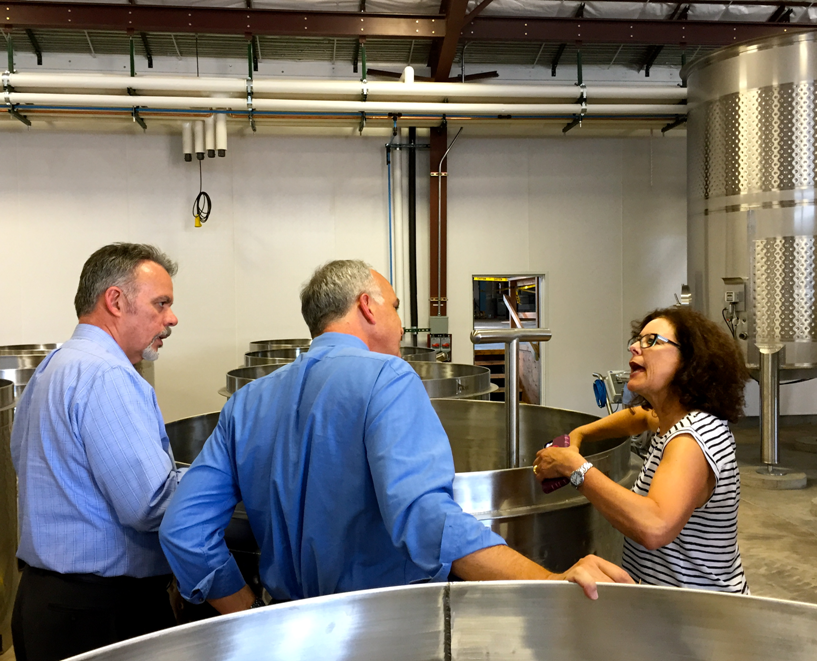 Laura Naumes explaining how a "punch-down" works to a captivated audience.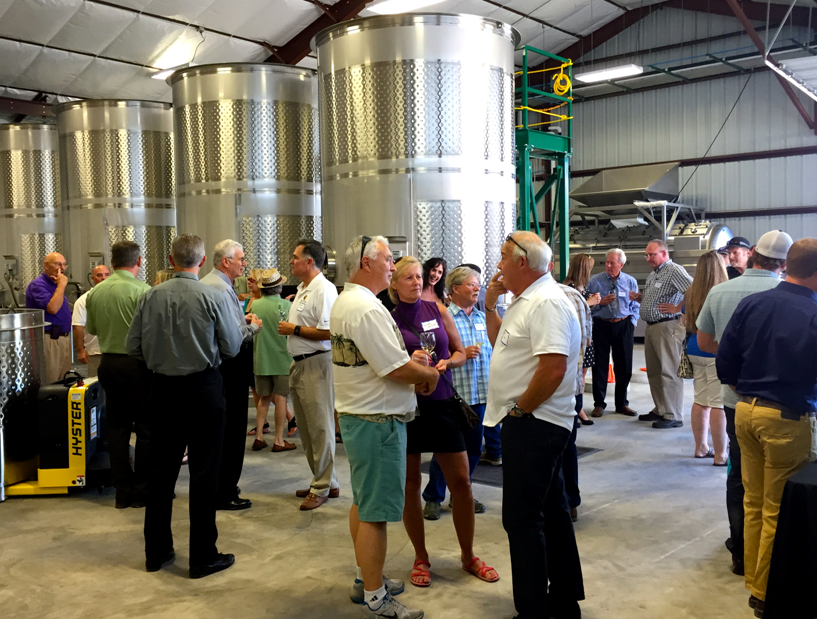 During the whole event we had several tours going at the same time, while others enjoyed themselves socializing and sipping wine.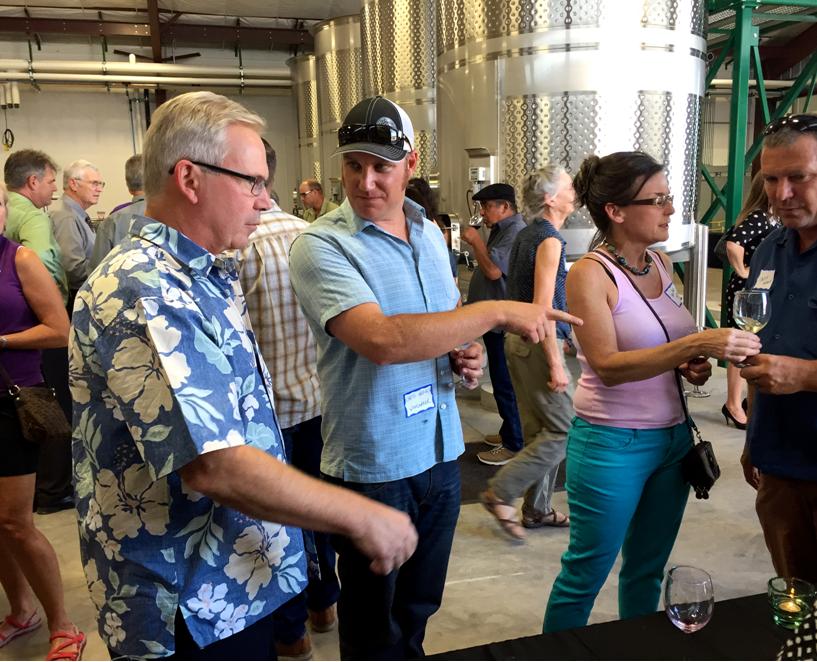 Chris Graves helping a guest chose the best wine to try.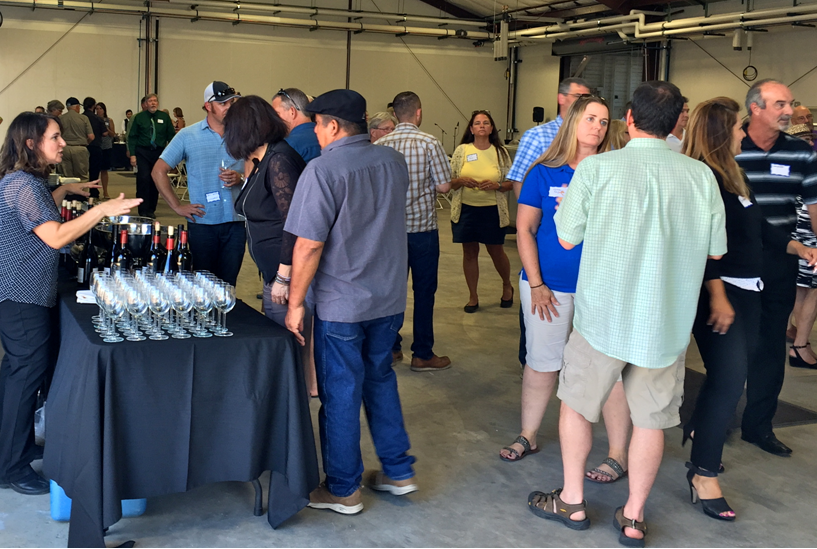 We had a large selection of wines available, including some of Chris Graves past creations, a few from our consulting winemaker Robert Brittan, and several clients wines.