The excitement continues here at Naumes Crush an Fermentation. We are a few weeks into this season, and have already received around 50% of the grapes we have booked so far. Everyone is settling into their positions and we are running like a well-oiled machine. It's truly fascinating to watch the grapes go through their journey on the sorting line, starting as fresh picked, full clusters and coming out of the optical sorter as beautiful clean grapes ready for premium fermentation.
Around the facility all the finishing touches are being completed on the various elements. Electrical is finished, plumbing is finishing up a few smaller projects, and everything else is nearly 100% complete. It's been quite a journey for the facility, and it's exciting to see it all culminating with the grapes starting their process to becoming premium wine. I'm hoping to get a video tour of the process filmed soon, and I'll post that on here when I do.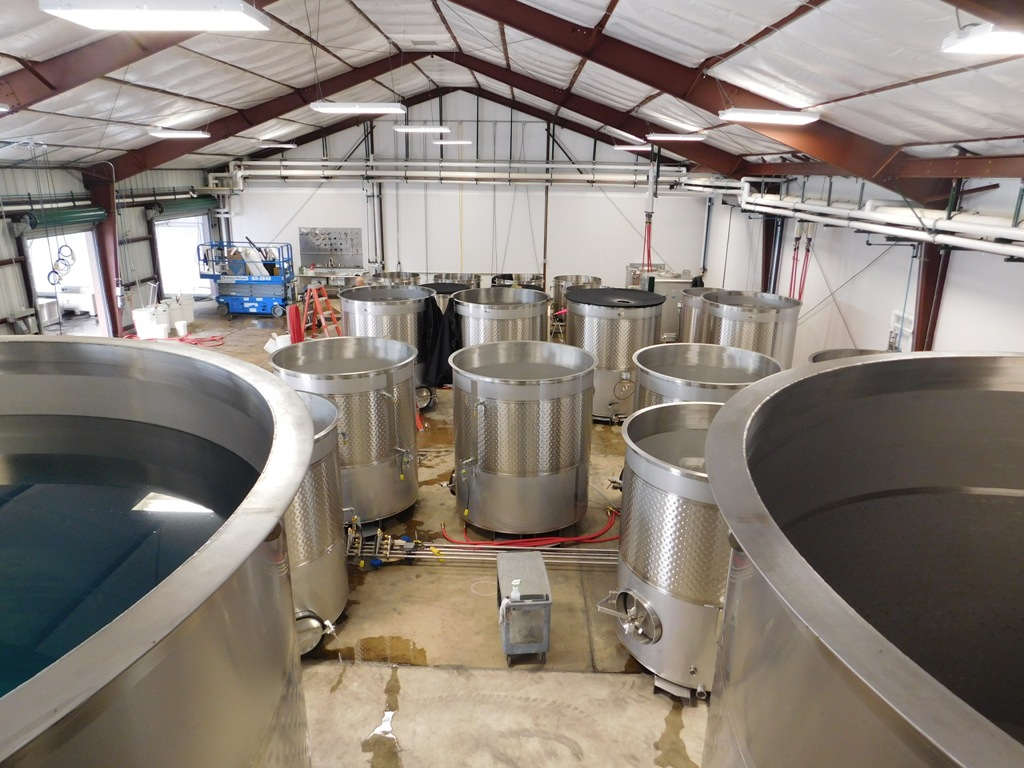 As you can see the facility has come a long way, and it's really looking good now that we are in production. About half of the fermentation tanks are being used at this time, and we are still waiting on one more shipment of three-tonners.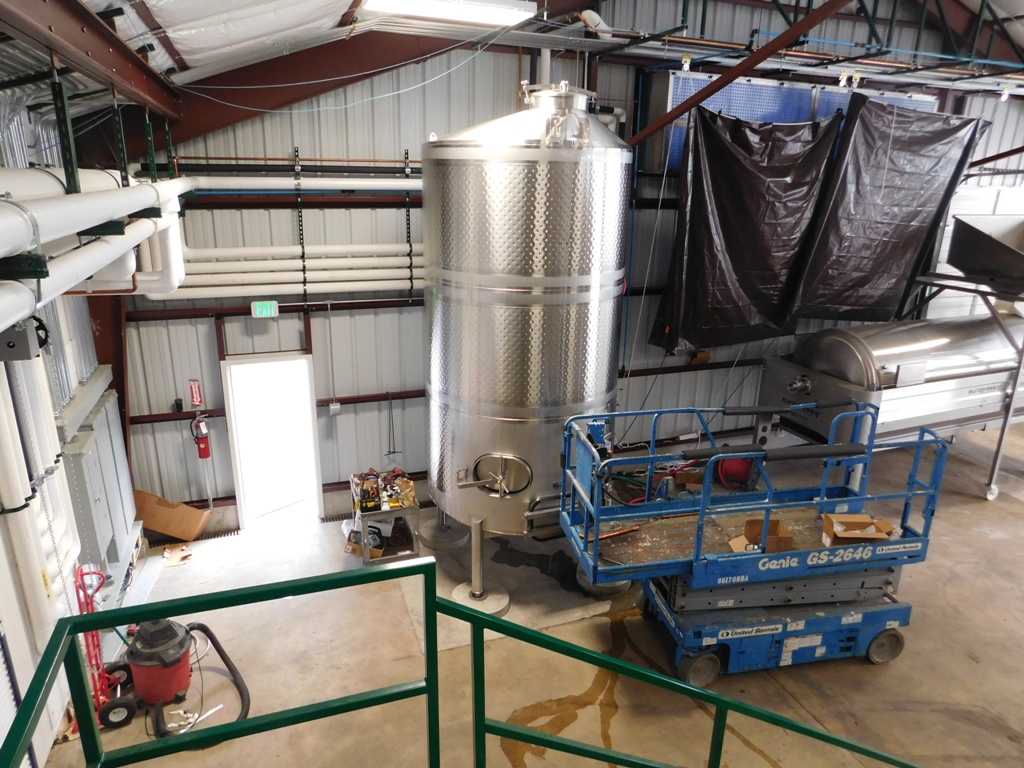 Here you can see our giant 3200 gallon tank. It's the largest we have and makes the press look tiny in comparison!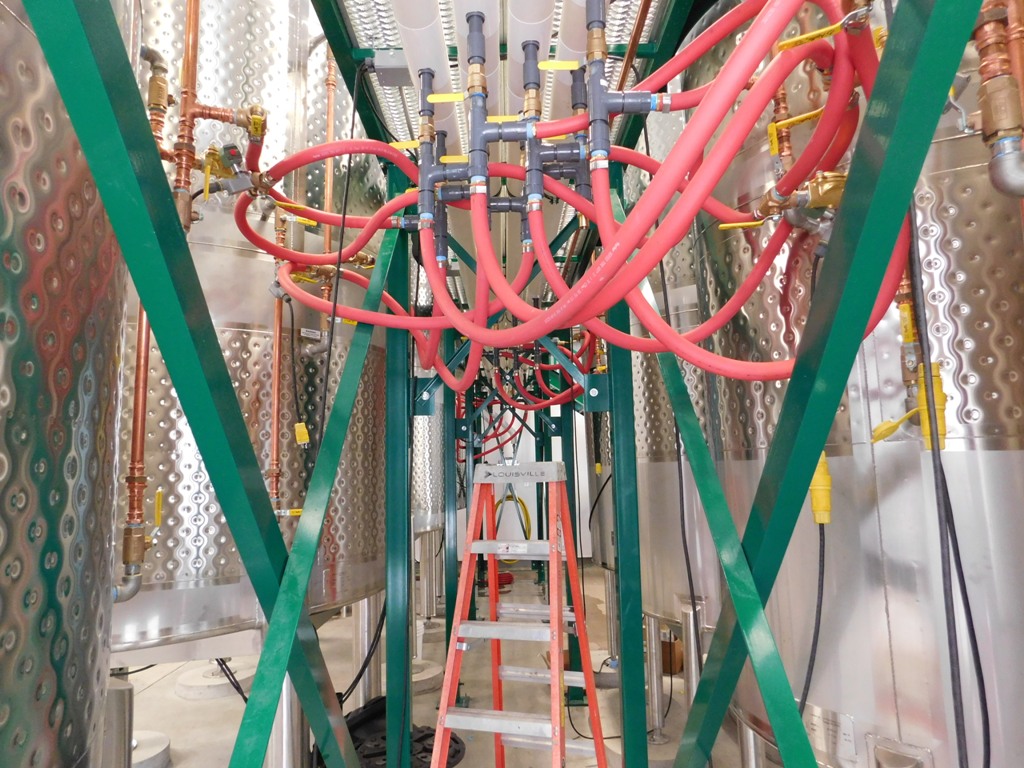 The plumbers had quite a job hooking all the larger tanks up to the glycol system. This is the view from underneath the catwalk.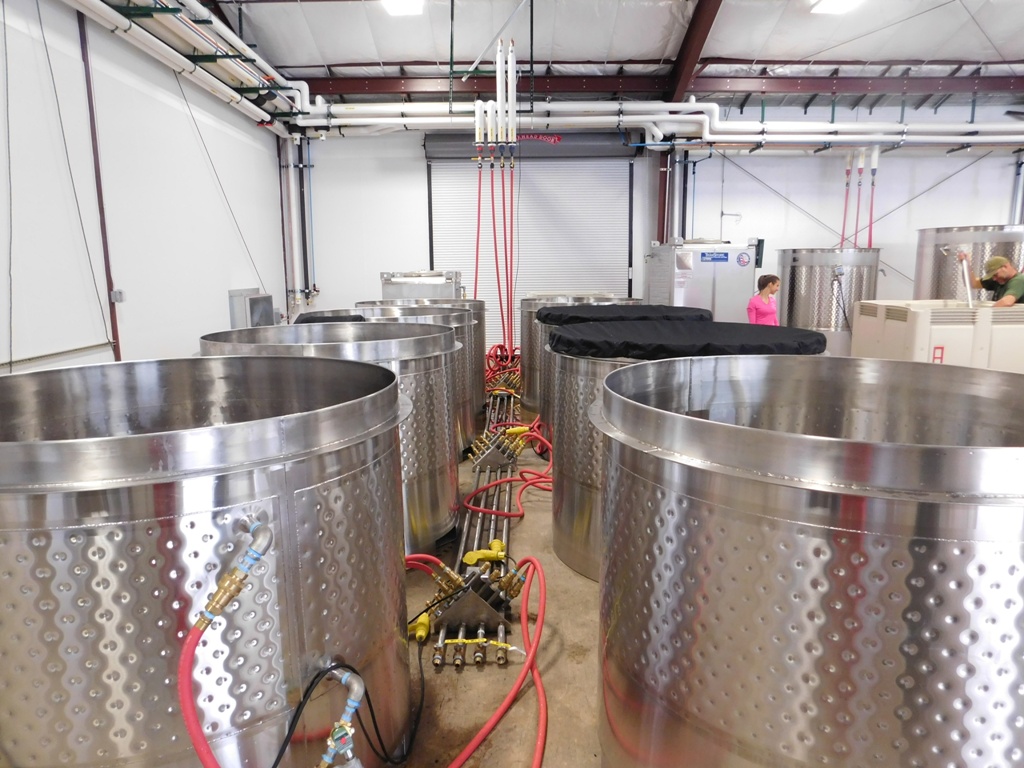 The two-ton fermenters are seen here connected to our "spider". This allows for extreme flexibility on how many/where the tanks can be placed.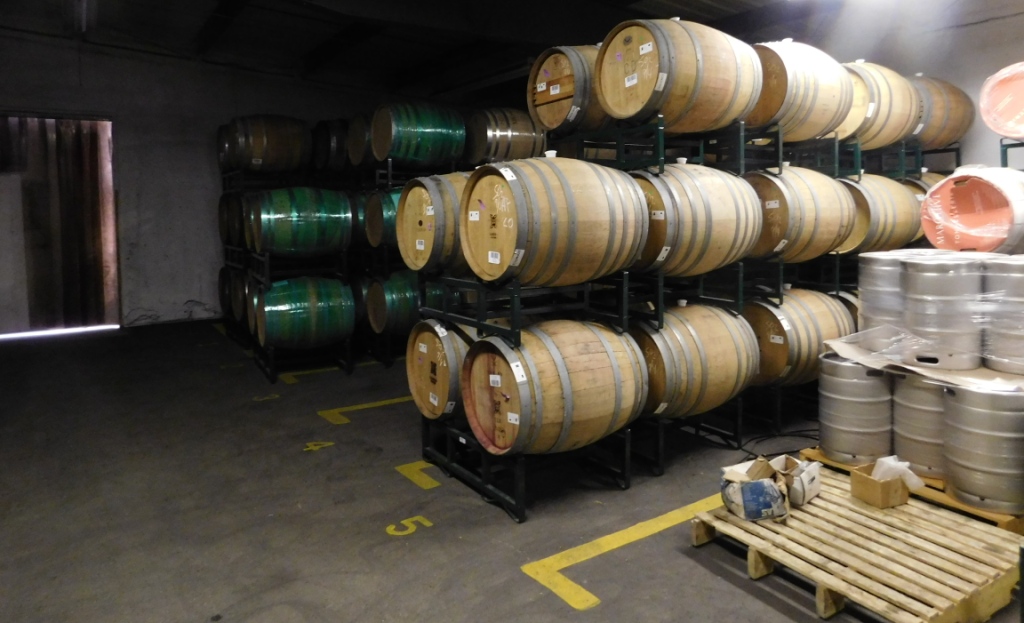 Even the barrel room is starting to fill up!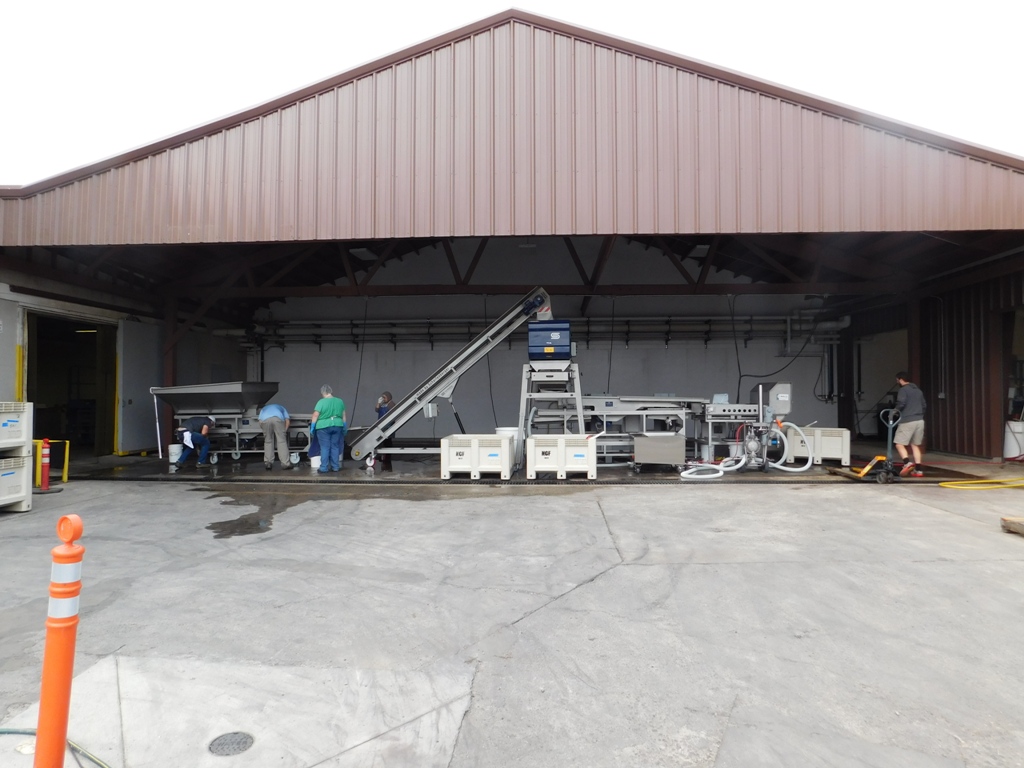 Here you can see our receiving/sorting area with all the equipment ready to go.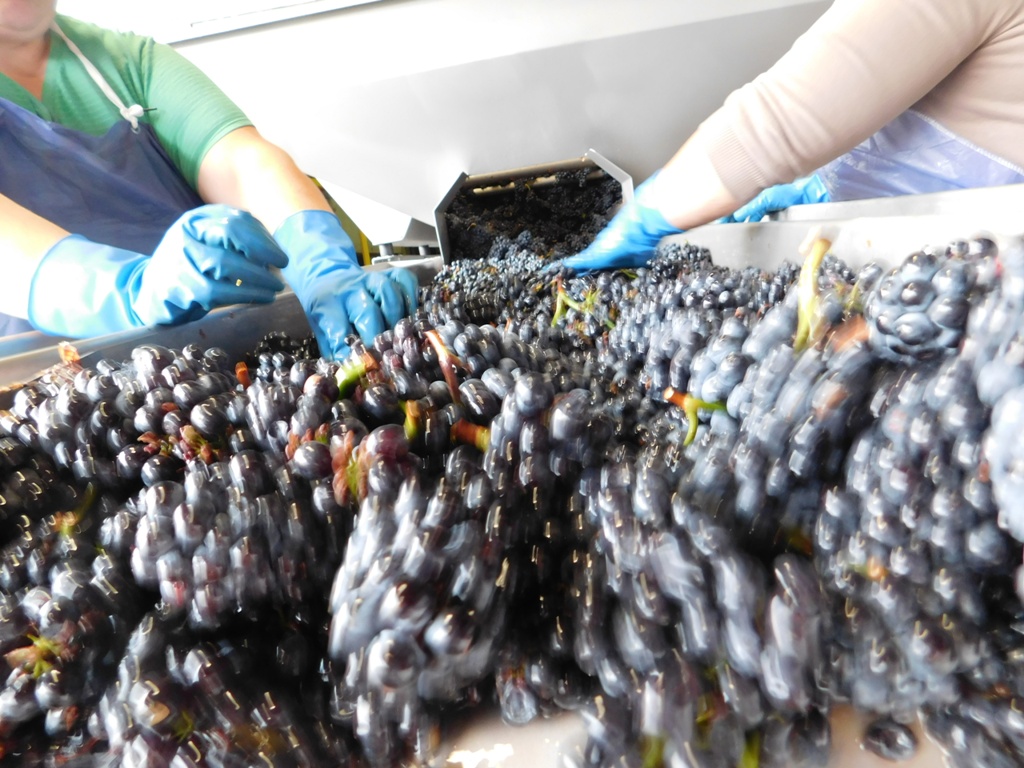 The first step for the grapes. The sorters here are just picking out any leaves/ bigger raisin bunches before the grapes get destemmed.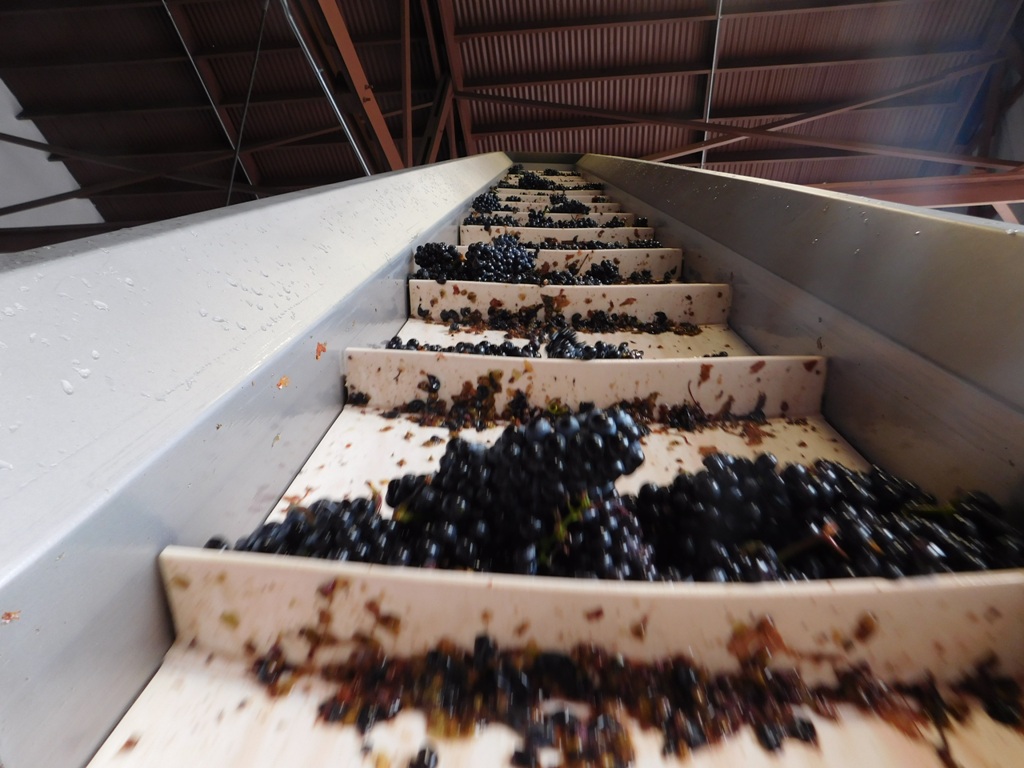 The grapes then ride the conveyor belt into the destemmer.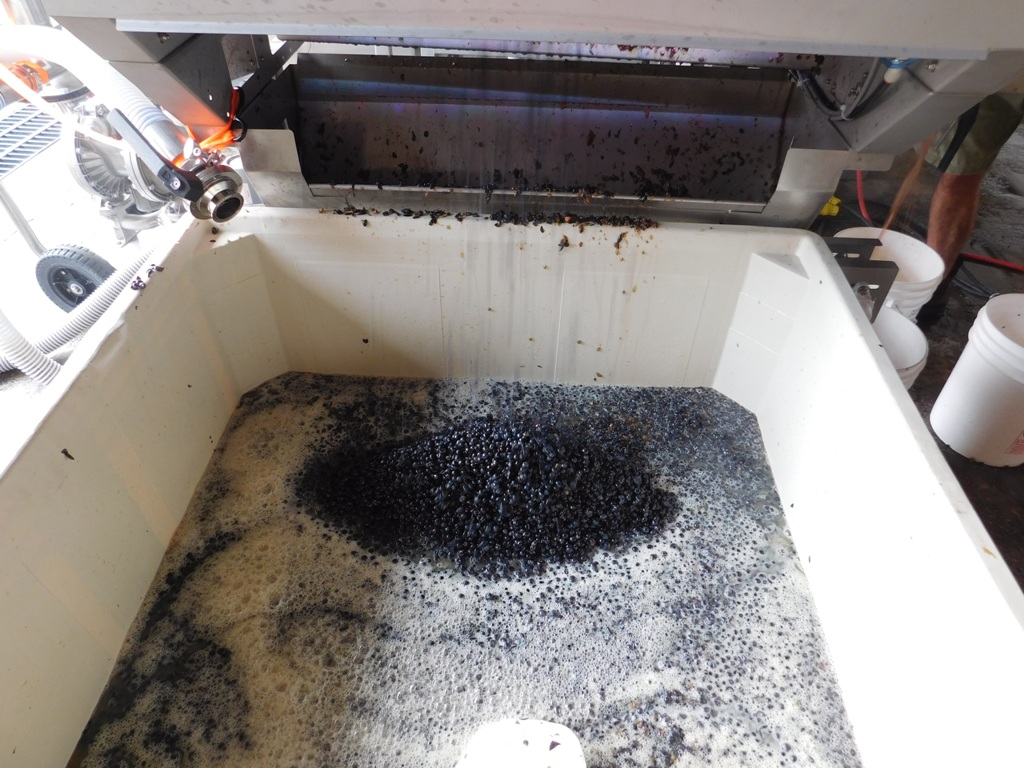 After destemming the grapes are run through the optical sorter. As you can see they are very clean, with very little MOG (Material other than Grape).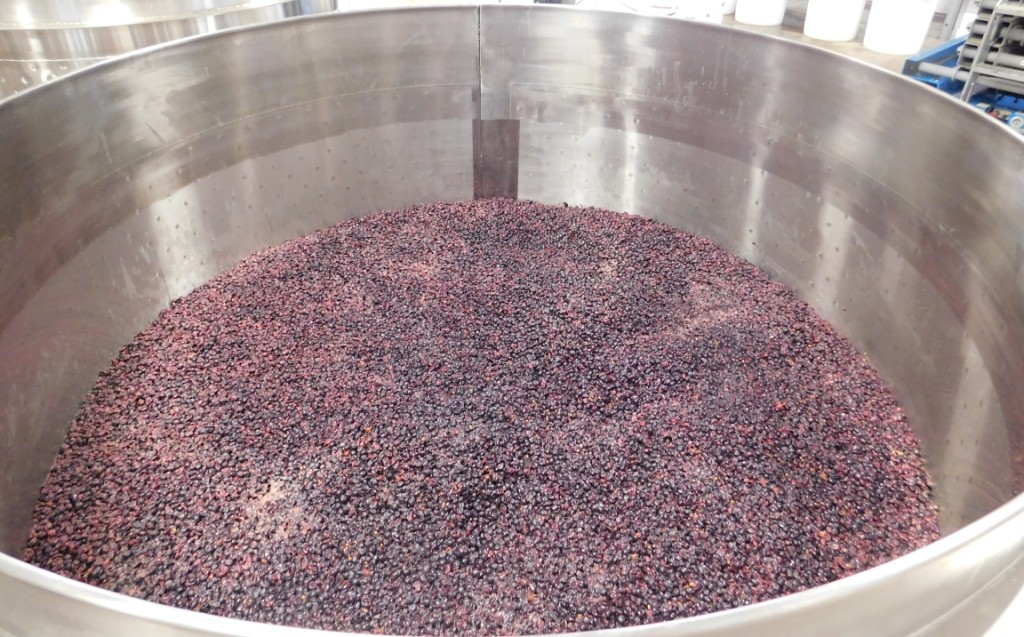 Most of the grapes finish their days journey in a fermentation tank, where they will leach color and flavor out of the skins, before eventually being pressed.