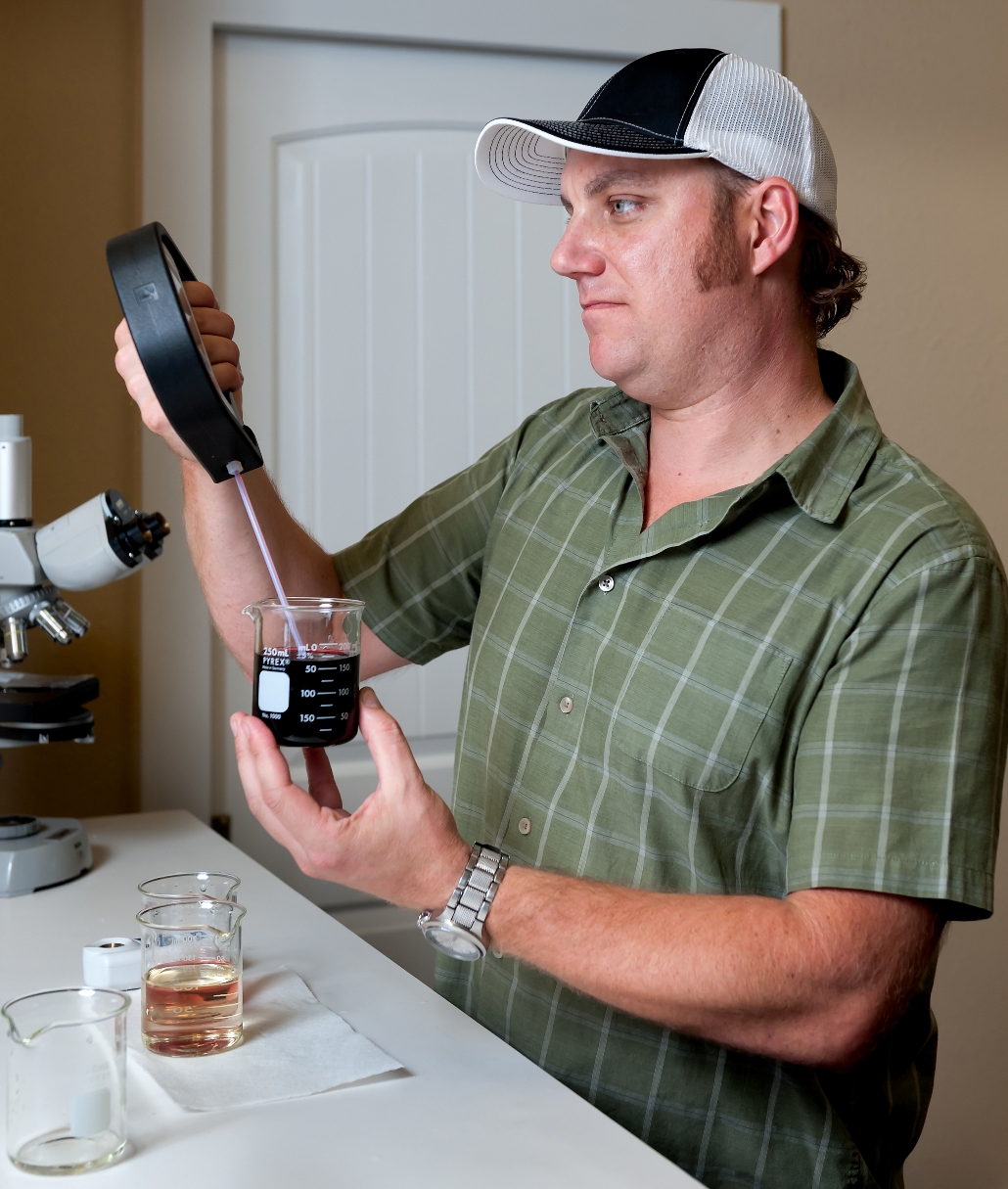 It's after harvest and time to geek out just a bit. I love me my chemistry so let's review some of the most common lab tests in making wine. Not to worry, no pop quizzes are involved.
Sugar analysis is probably the most important and winemakers use "brix" in the U.S. as a measure of that. Yeast ferment sugar (glucose and fructose) into alcohol (ethanol), so we measure brix in vineyard samples to see how ripe the fruit is. We also track it as fermentation progresses.
The next most important analysis is acidity, comprised of pH and TA. pH is the measure of the hydrogen ions in solution where water is neutral at 7, acids are lower on the scale, and bases are higher. Wine pH falls into the 3-4 pH unit range and has a big impact on color, chemical and microbial stability. TA is titratable acidity, essentially a measure of the organic acids in the wine. Those acids provide a sharp or sour-ish taste sensation and are very important in mouth-feel and wine balance.
Another key test is for FSO2 – the measure of free sulfur dioxide. Sulfur dioxide is used as an antimicrobial and antioxidant, which is very important in keeping wine fresh and providing longevity. Without SO2, wine will quickly morph into vinegar.
Volatile acidity (VA) is the measure of volatile acids, mostly acetic acid which is vinegar and formed by bacteria. All wines contain a tiny percentage of vinegar (a fraction of one percent) but that number can explode if not properly monitored.
Basically, we measure VA to observe potential spoilage. If it jumps, there could be a problem. Caught in time, though, a winemaker may have a chance to save the lot. Good, clean winemaking should result in lower VAs. But sometimes with higher-end, artisanal winemaking you need to take risks and push the boundaries of acceptable volatile acidity.
Malic acid testing is another big one. Malic is a primary acid in wine (tartaric acid being the main acid) and is fermented by bacteria. Measuring malic allows us to get a fuller picture of acidity and wine stability.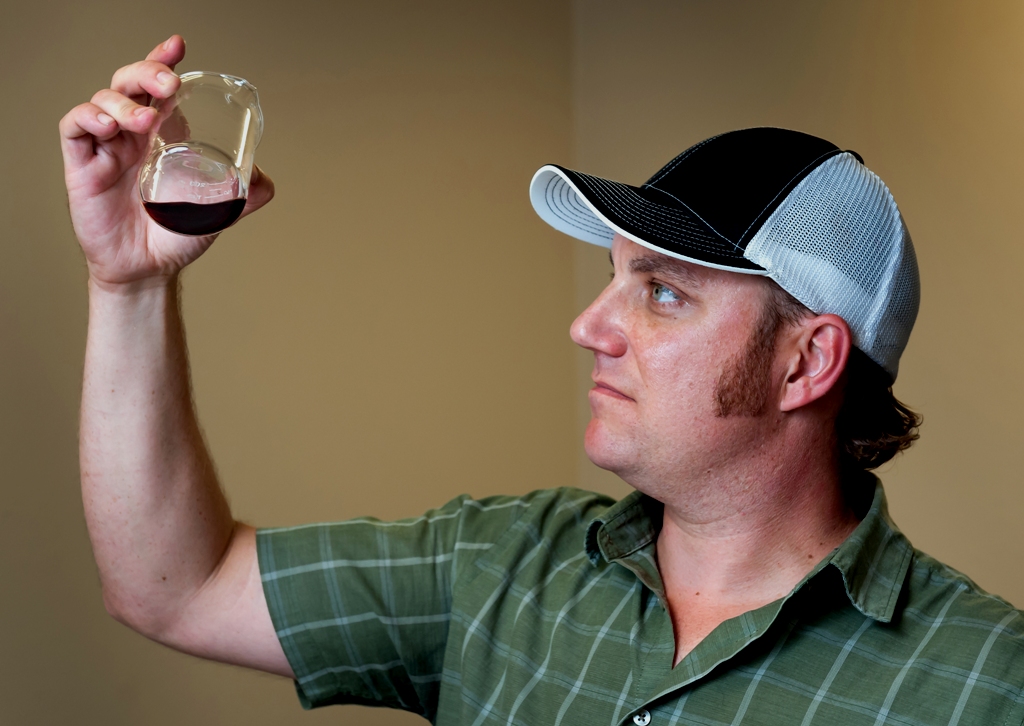 There are many more parameters to analyze, but we can't forget alcohol level. My grandpa used to say about California Chardonnay: "The higher the alcohol, the better the Chardonnay." Looking back to the first time I heard that, I think he was referring to the "warmth" and sweetness alcohol lends to flavor (which clearly he liked). But too much alcohol can make a wine "hot" and, yes, unpleasant. And, of course, we need to measure alcohol for regulatory compliance and tax purposes.
Yep, I believe these are the analyses all wine labs should run – and as often as needed. There are more chemistry options, but a winemaker's best tools are still a good nose and experienced taste buds.
Here are a few questions I get all the time.
What's your favorite test to do in the lab?
Acid trials. This is where I take a wine sample, spike it with tartaric acid (or malic or citric), and look at how it affects the pH, TA and flavor/balance of the wine. This requires lots of tasting and it's way fun to see how you can take a flat, tired wine and make it pop with flavor, fruit and life – all by adding a little more sourness.
What makes the Naumes Crush lab stand out from others you've worked in?
We're semi-automated and this takes a certain element of human error out of the equation. And, in many cases, it allows us to get results faster. Quicker, more complete data helps me make far better decisions.
What piece of equipment are you most excited to have?
Hands down, our robotic spectrophotometric analyzer. What the heck is that? We use enzymes to create reactions, which we can see by applying a specific wavelength of light. This method is used for many evaluation parameters – including nutrient status for fermentation (ammonia and yeast assimilable nitrogen), malic acid and VA, residual sugar and much more. The cool thing is the robot does most the work and the results are precise and accurate.
This type of analysis is time-consuming (unless you have a robot) and expensive. Most small labs don't have access to this tool and will do work-arounds or outsource the analysis. Having it in-house gives us much more control and saves tons of time.
Chris Graves; Winemaker