After a few short delays in the delivery schedule, our 10 ton fermentation tanks have finally arrived and been installed at the Naumes Crush & Fermentation facility. Each 10 ton tank can hold around 2700 gallons of premium wine, making these the second largest we will have, after the 3200 gallon tank. The four tanks arrived on their sides on a flatbed, and to get them upright took a boom truck, a forklift and a lot of manpower. It took the crew about 5 hours to get the four tanks upright and installed on their pads near the catwalk.
While we were busy with the tanks, other crews were continuing with the electrical and plumbing, which should be complete in about 2 weeks. Due to unforeseen circumstances our crush-ready date was pushed back, but we will still be fully operational by the time grapes are being harvested in a few weeks. The offices and state-of-the-art lab are almost complete, just waiting on lab equipment and a few chairs. As it is with any project, especially one of this size, finishing up the last minute details always takes a little time, but we are being careful going through all of them to make sure everything is perfect in time for our clients grapes.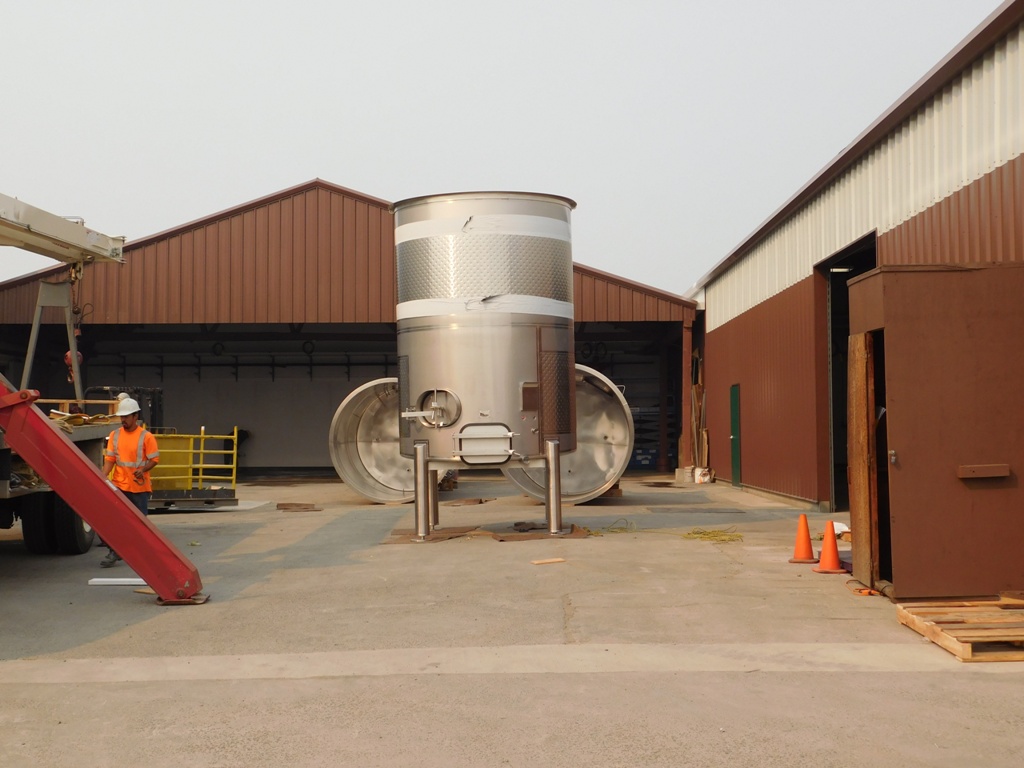 The tanks were offloaded on their sides, and tipped upright later. You can see just how massive they are!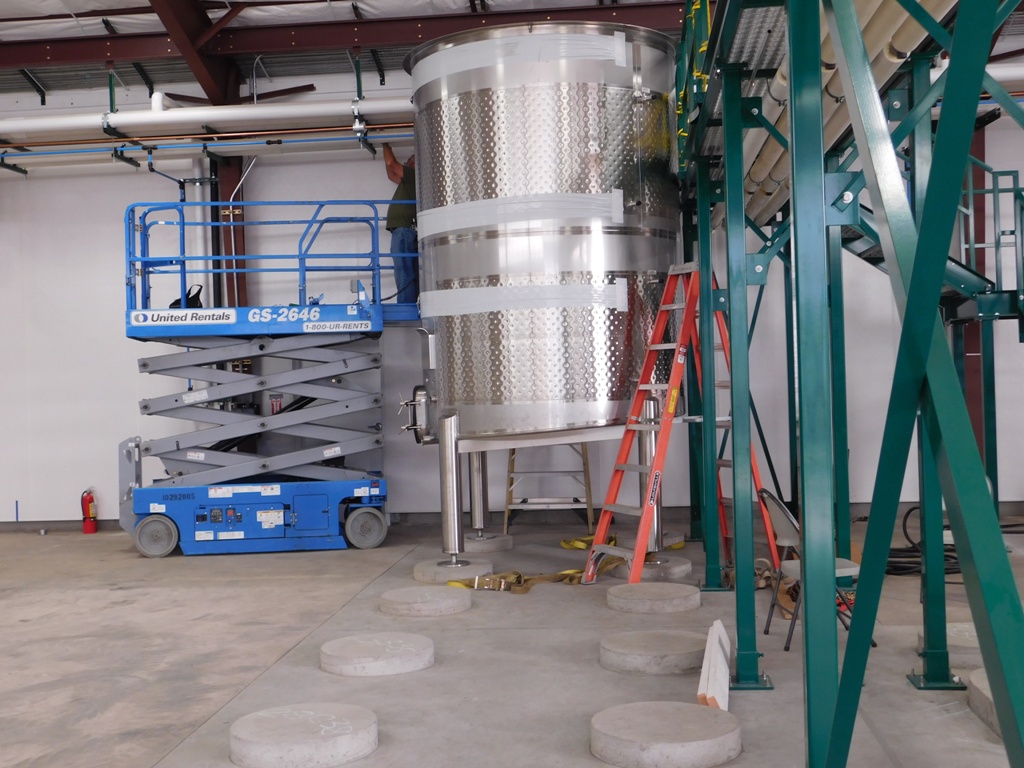 The first one installed on its pads inside the winery.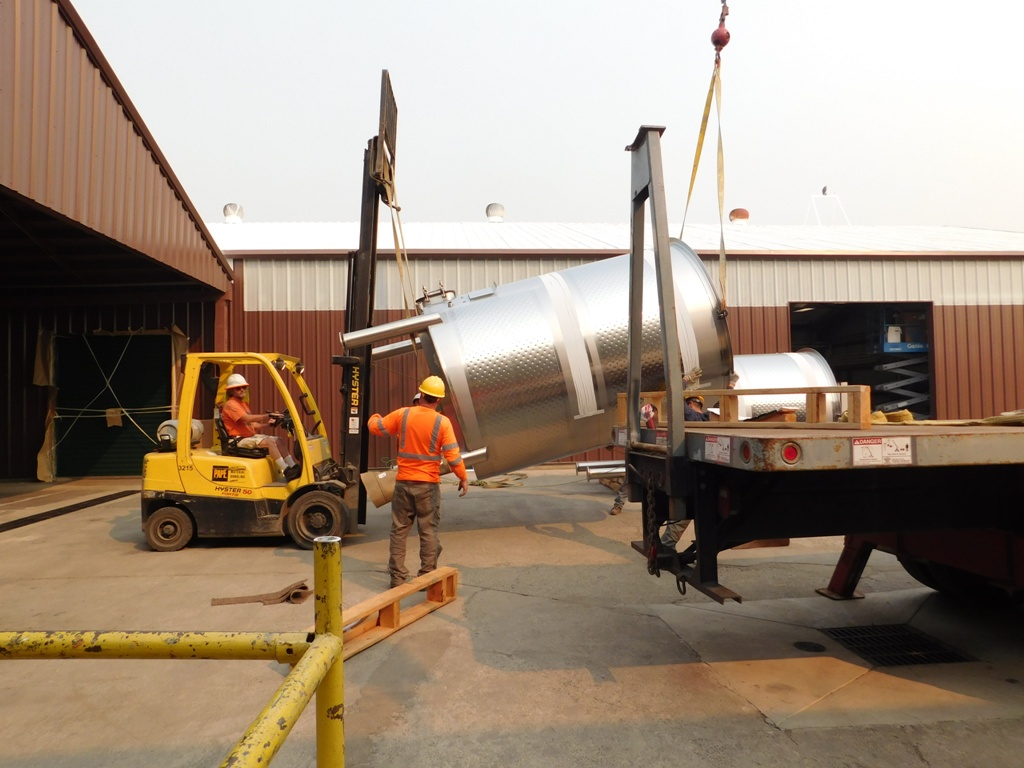 The second tank starting its trip inside.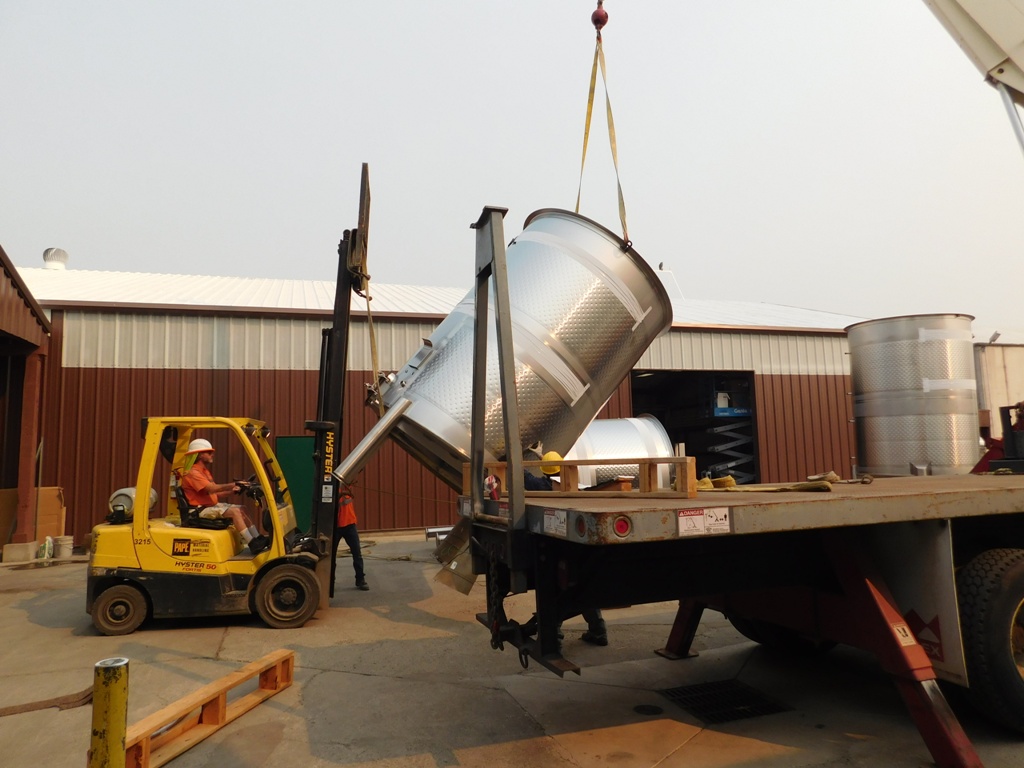 Almost upright.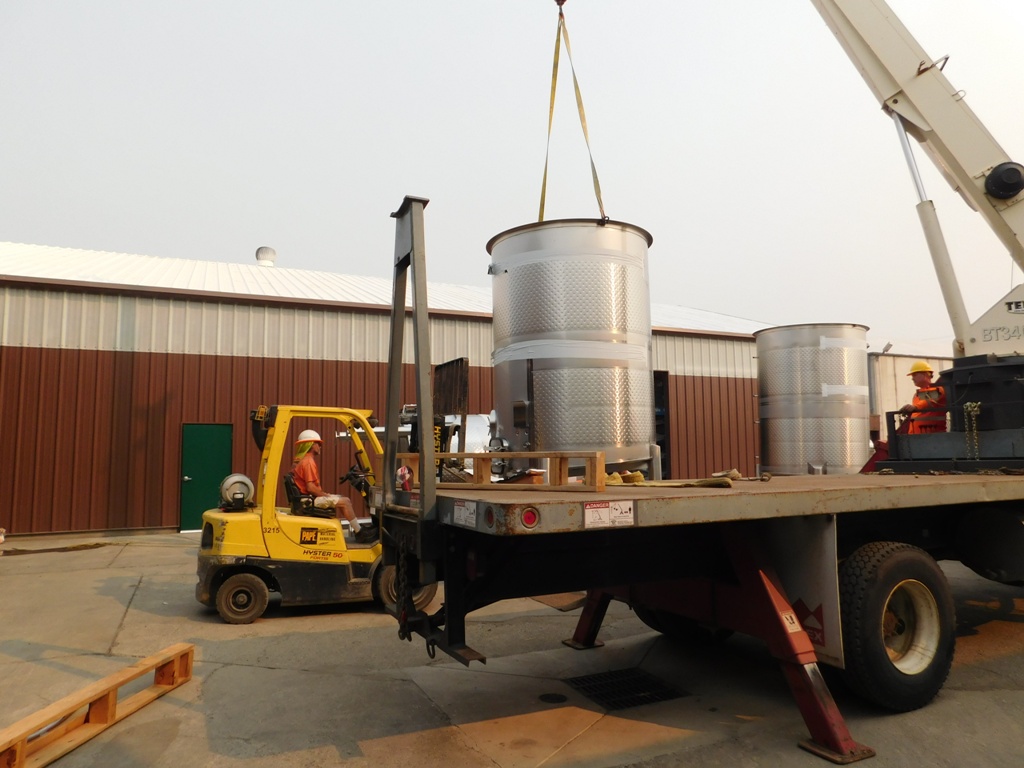 There we go!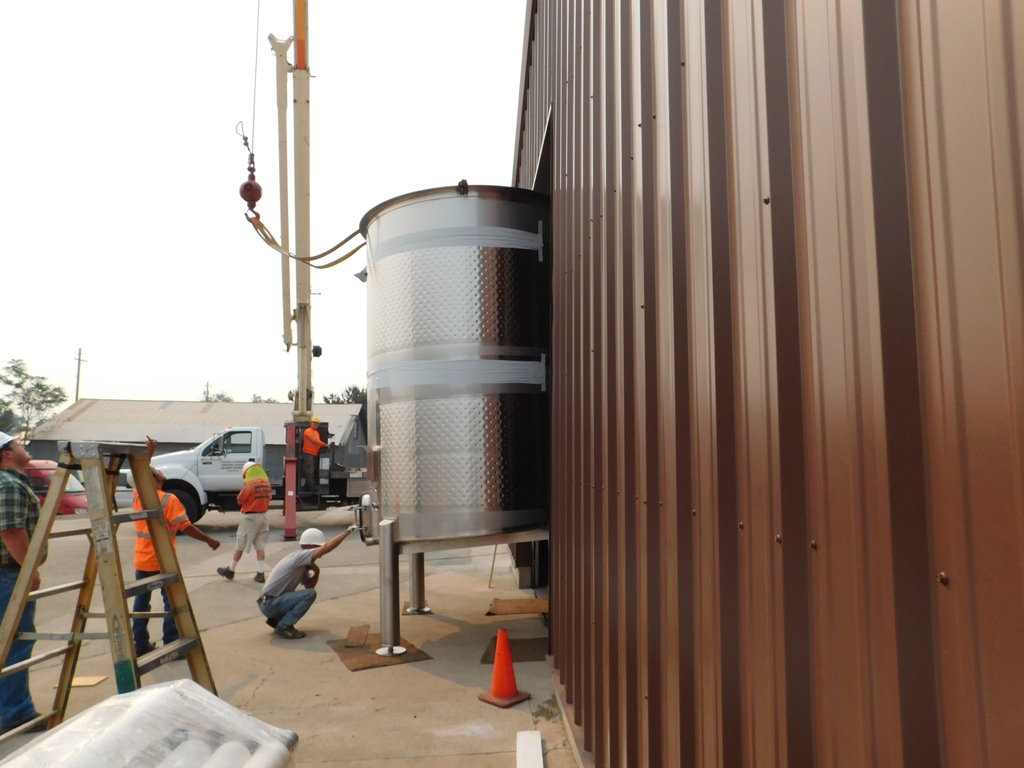 The boom truck was only able to get them this far, from here on out we had to use a forklift.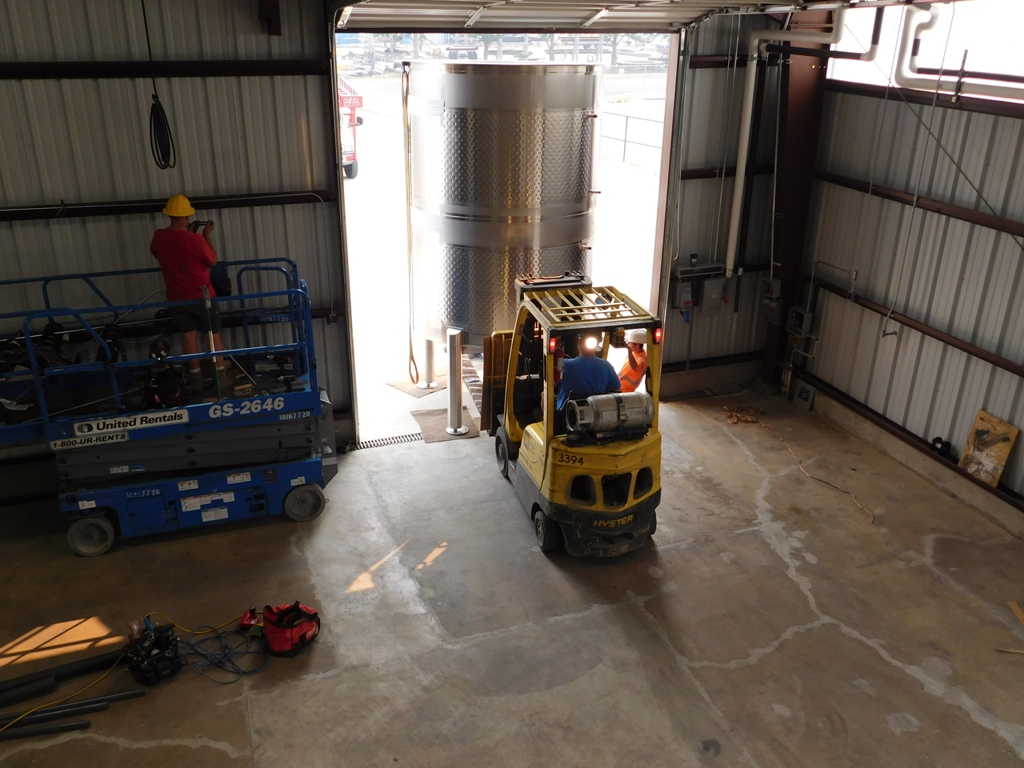 The forklift looks tiny next to that giant tank!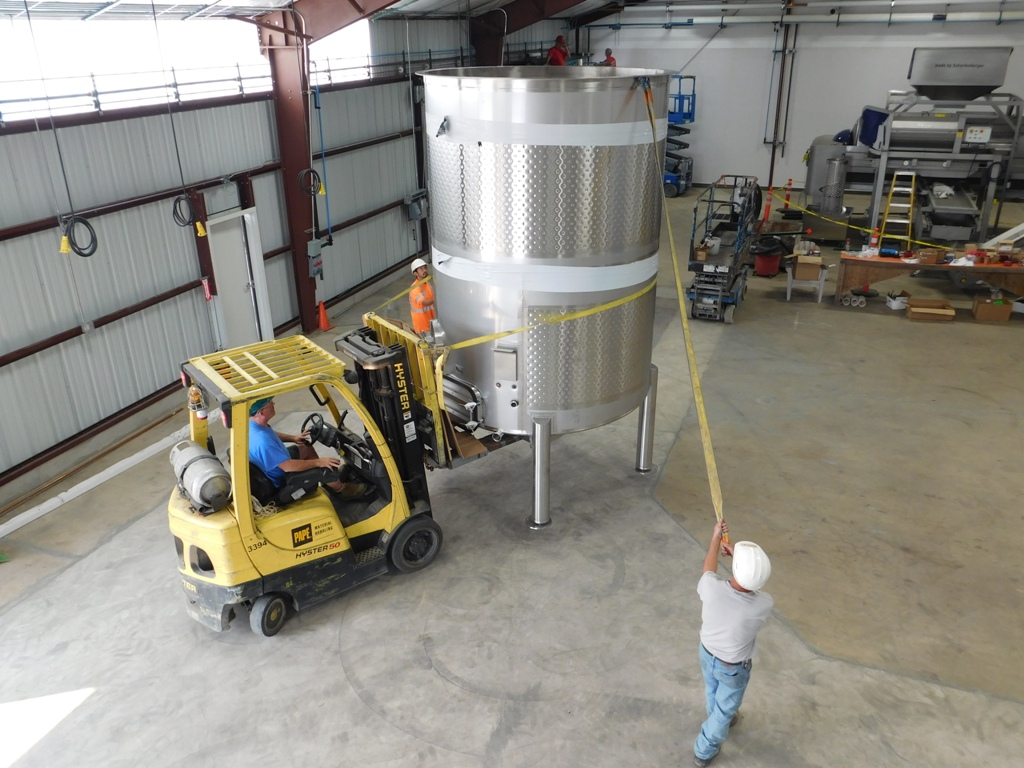 Slowly does it.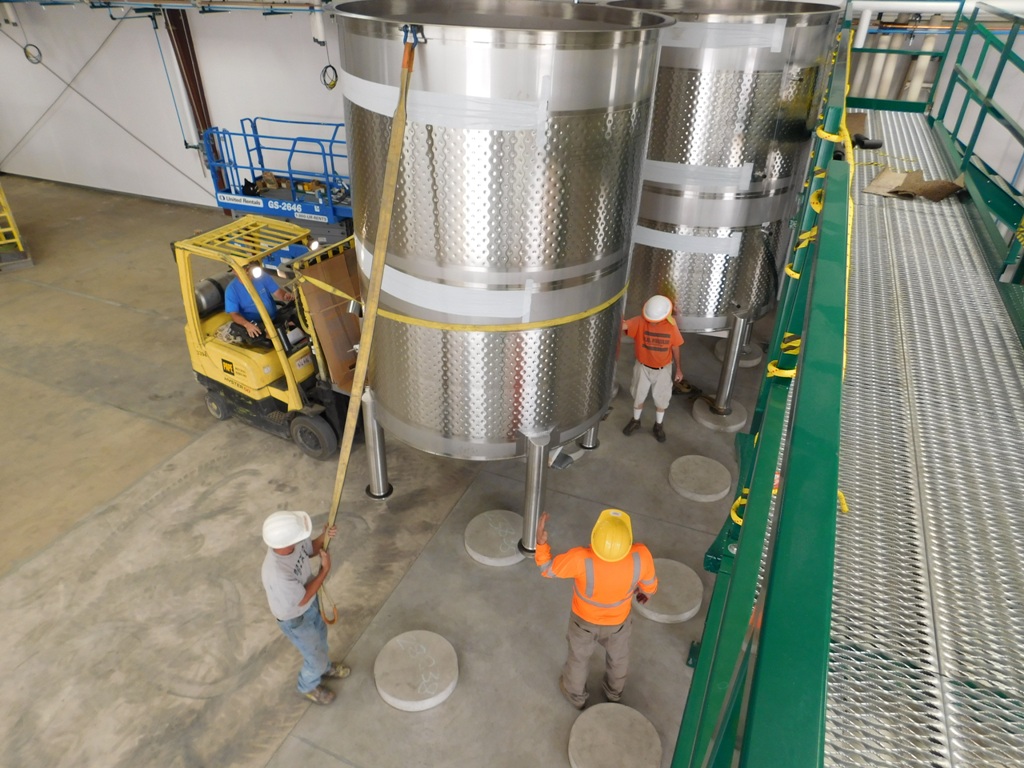 This was the most delicate part, making sure the tank lined up with the catwalk, the other tank and the concrete pads.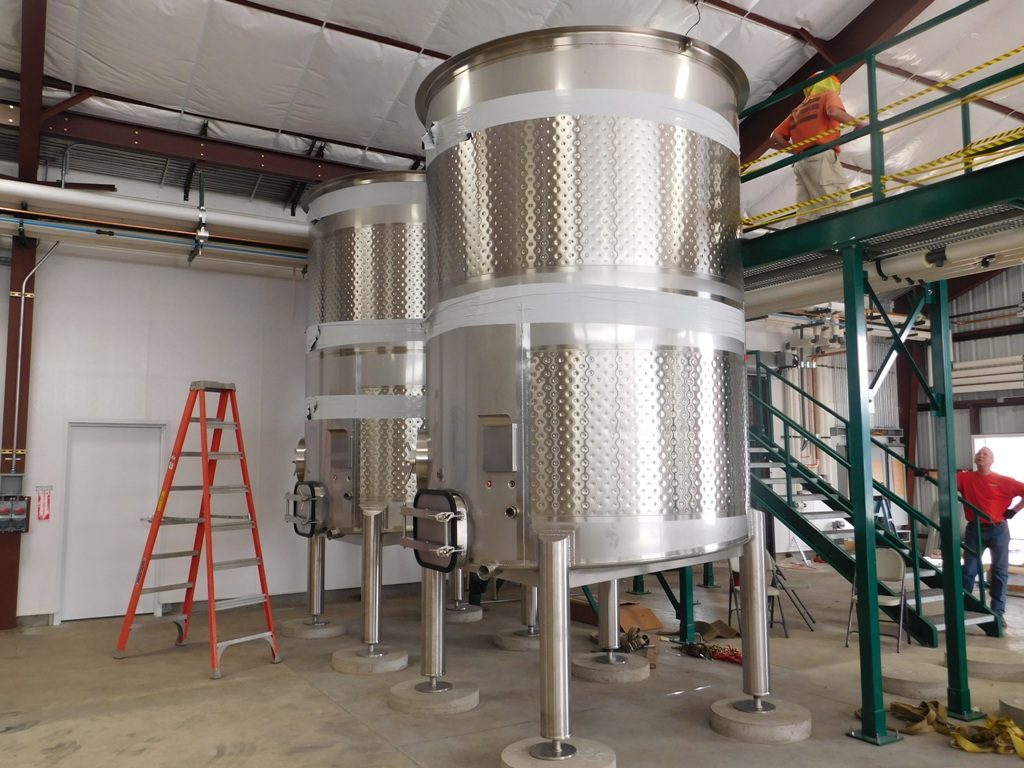 After some fine-tuning the second tank was finally in place!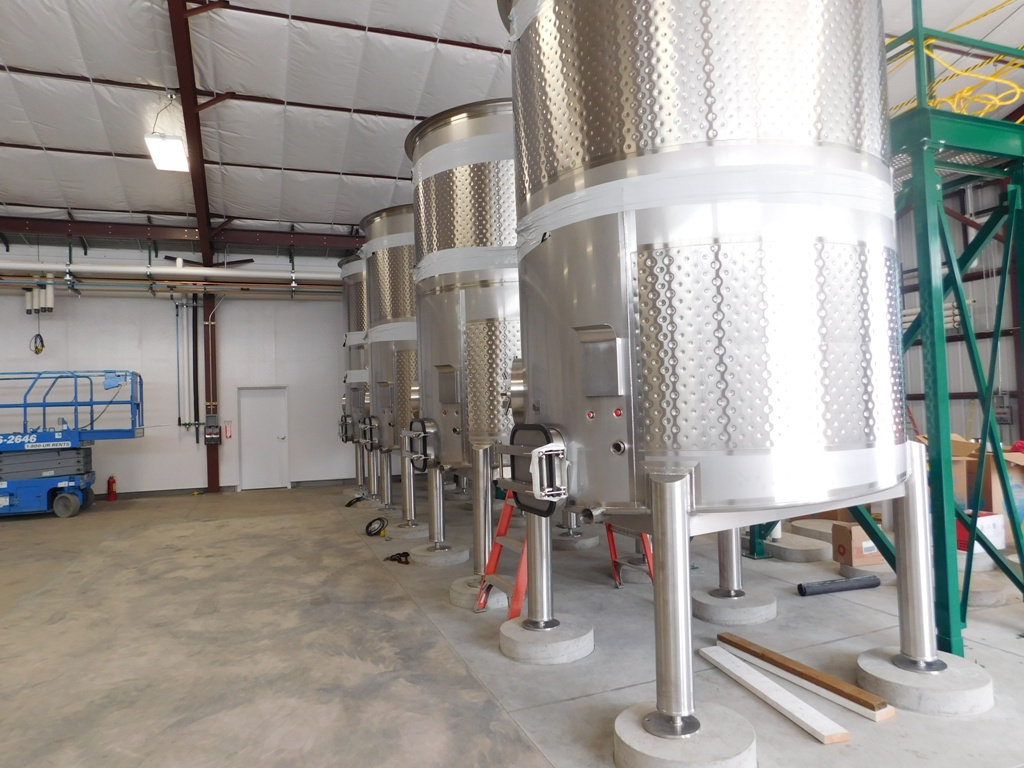 And after a few more hours all four were right at home.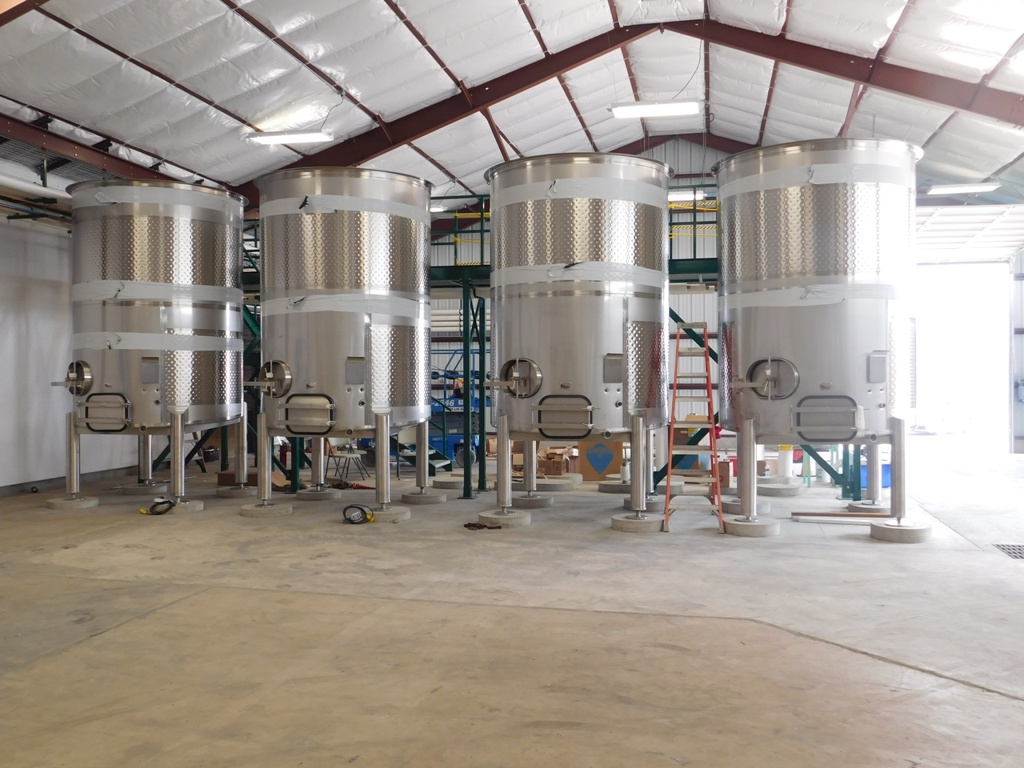 Things are really starting to shape up with these tanks installed!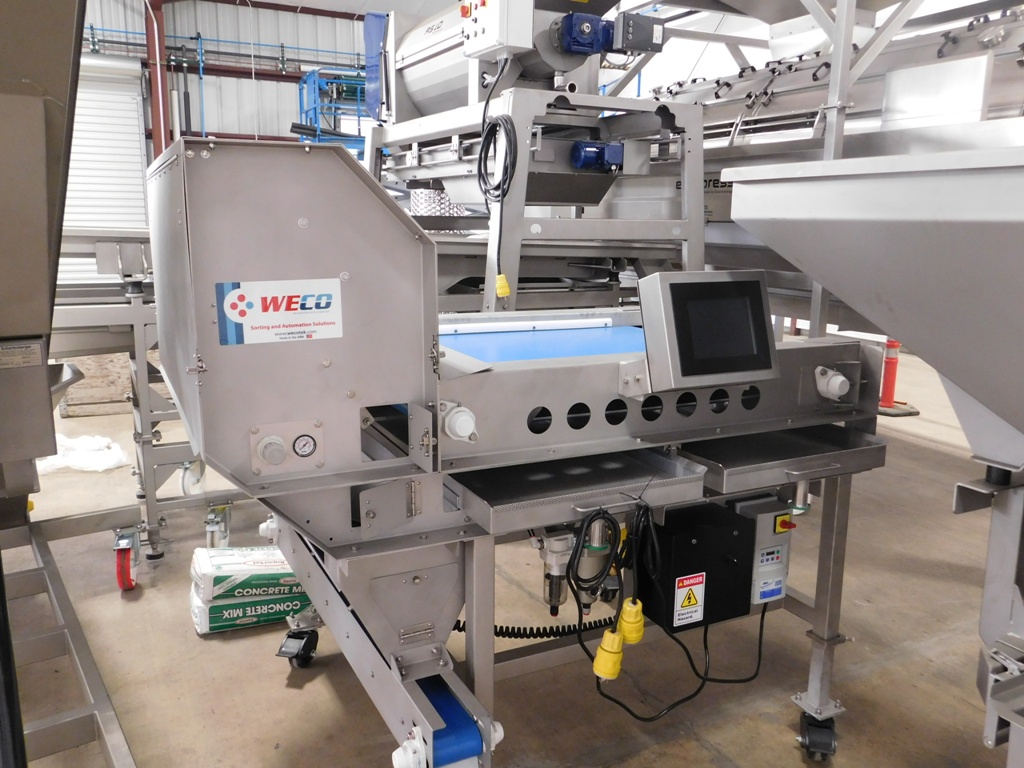 More exciting news this week, our optical sorter from WECO was delivered! This was the last major piece of crush equipment that we were waiting on. Here is a video of it in action: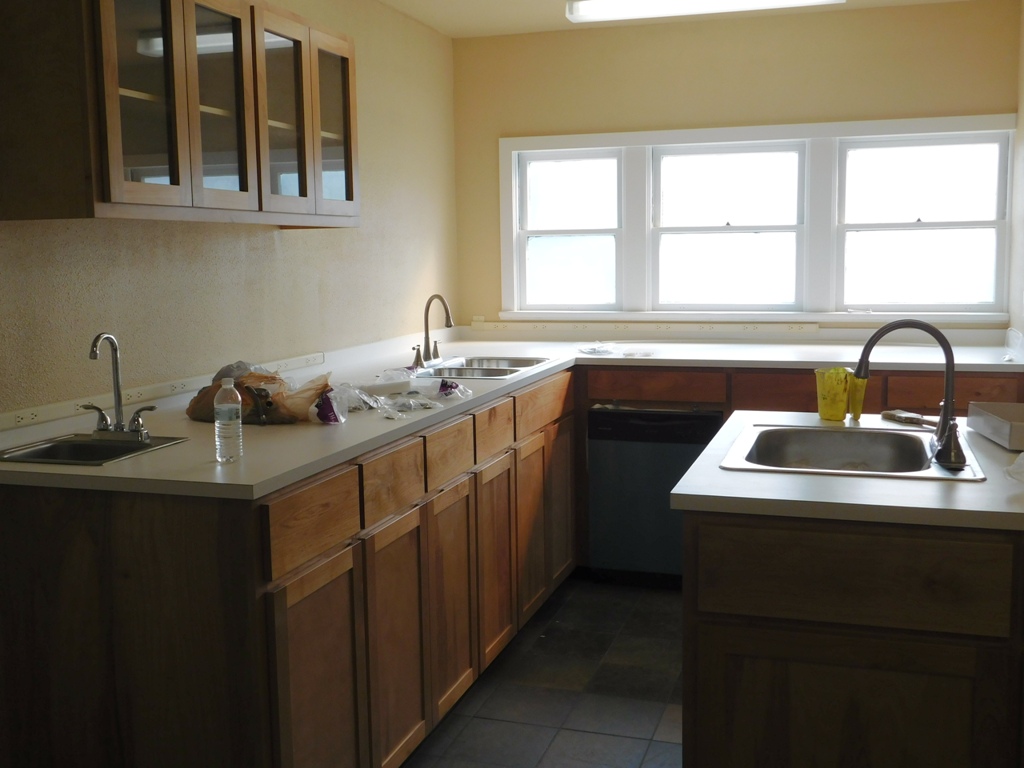 The lab is almost ready too, just waiting on the major testing equipment to arrive in the next few weeks.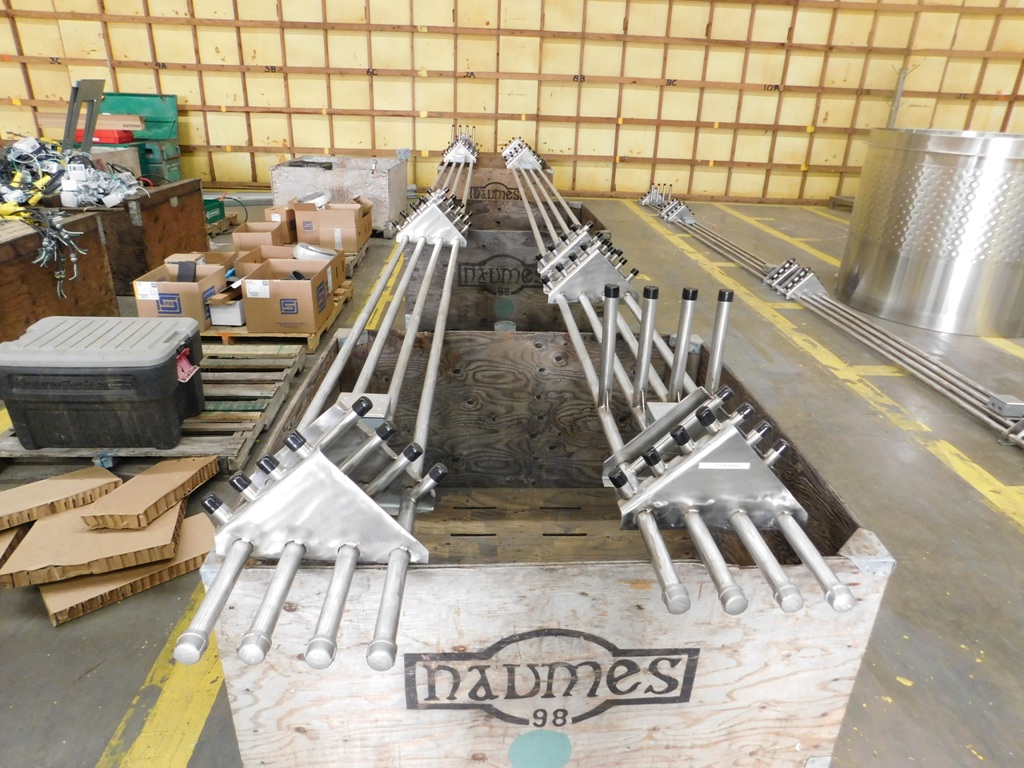 These are the "spiders" that will run down the middle of each row of tanks delivering hot & cold glycol and electricity to our Tanknet system which will automatically control the temperature inside the fermenter.